We like to be inspired by current wedding gown and lingerie trends in order to design pieces which are perfect for a brides personal style and aspirations.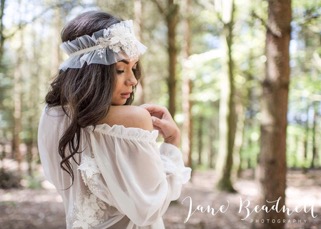 3D FLORALS
We are seeing a strong trend for 3D florals. Dresses have hyper textured all over floral fabric. With layers of embroideries, beading and large sequin pailettes. Our Amour des Fluers collection is perfect for this trend, made from silk chiffon with large floral appliqué, embroidery, beading and sequins with silver thread highlights. Cosette and Cricket garter designs are also embellished with large floral embroideries if you would like to touch upon this trend.
---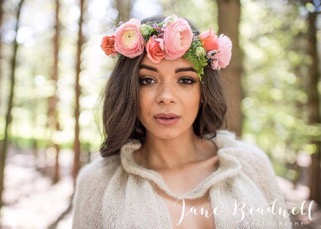 GLAM BOHEMIA
Inspired by a playful take on glamourous silhouettes with golden bursts of embellishments. Soft embroideries, wild flowers and foliage make this trend. We have beautiful wrap pieces made from silk and mohair with flecks of gold. New garter designs include soft floral laces that are highlighted with gold threads and pearl beading, stunningly combining bohemia with a touch of glamour.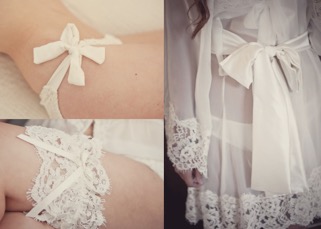 BOWS
Gowns with bows are on trend with oversized attention grabbing bows. The bigger the better with this trend. Belts are tied to create a dramatic view with large knots to the back or sholder. Our Romance and Chantilly collections have wide silk sashes that can be tied in a large dramatic bow. All our wedding garters feature one if not many bows.
---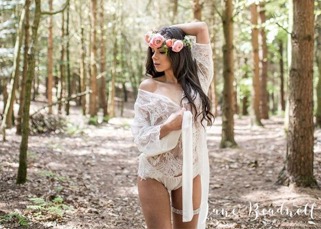 LOTS OF LACE
There is a strong demand for heavy lace gowns. Designers are showcasing dresses that are beautifully embellished. With demure lines, higher necks and long sleeves. Our Romance collection is perfect for this full lace trend made from a stunning allover lace with beautiful scalloped edge and cording detail. Our Chantilly lace collection is beautifully embellished with a wide two tone Chantilly lace we also have lots of lace garter designs to choose from.
---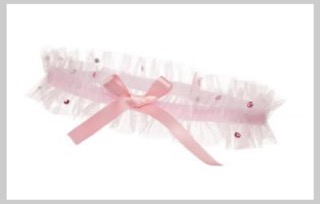 Colour
Along with ivory and white we are now seeing a strong theme for pastel colours. Barley, soft petal pinks and springtime green hues. We have beautiful wedding garters to match this wedding dress theme.
---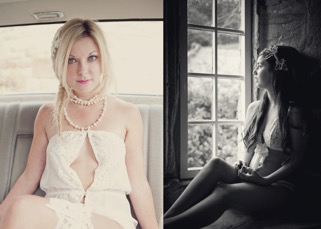 Styling
We have been inspired by wide off the shoulder wedding dresses, plunging necklines and cut out details. All offering the right level of exposure. Our Amour des Flues and Chantilly ranges sit perfectly within these trends.